Some past "performances" and award winning photography (listed in no particular order)
(Click on the images to take you...THERE)
On location for movie: EKIDEN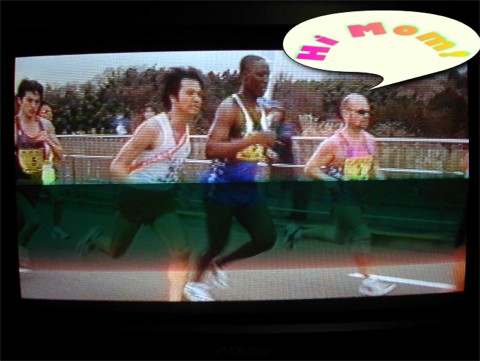 My first movie - yeah! "Ekiden".
This was an all day shoot at a rural location on a cold, windy winter day
for the movie's finale race scene. Brrrrrr!
We all got a good workout sprinting up and down the road at different clips.
Another great "away from the office" day.
Watchout Hollywierd...here I come! (above photo)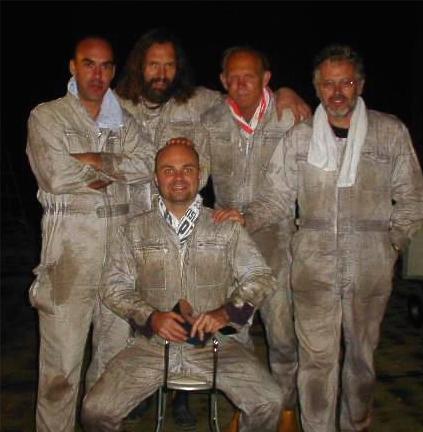 All day shoot in a cave for BackDrop Bomb's new single
"Remind Me" video promotion. Good fun and laughs were
had with all these guys (above & below photos)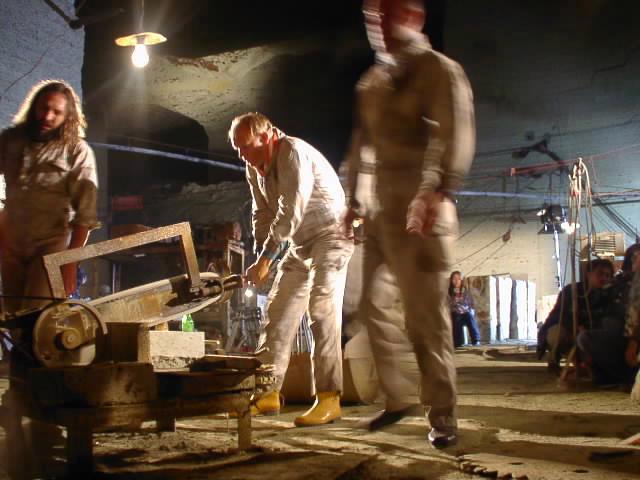 I was never a fighting kung-fu pencil before! This poster was made for the Annual Dentsu Advertising Writing Awards Campaign which targets students nationwide to write and submit compositions on advertising. My first one.....fun!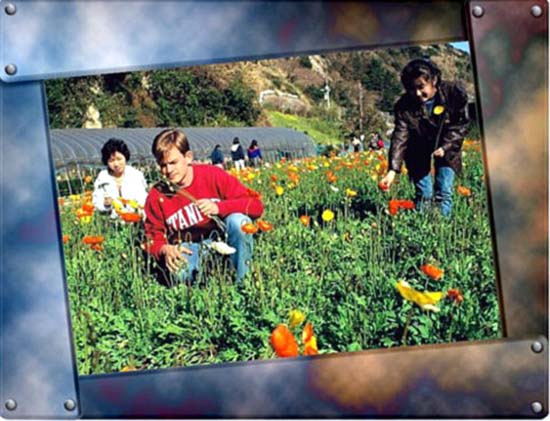 "HANATSUMI" selected as finalist in the 1991 Chibaken Kankokyokai-shashin-konkuru (Chiba Prefecture Annual Tourist Bureau Photo Contest). Shot on the Boso-hanto in winter featuring M&M and M.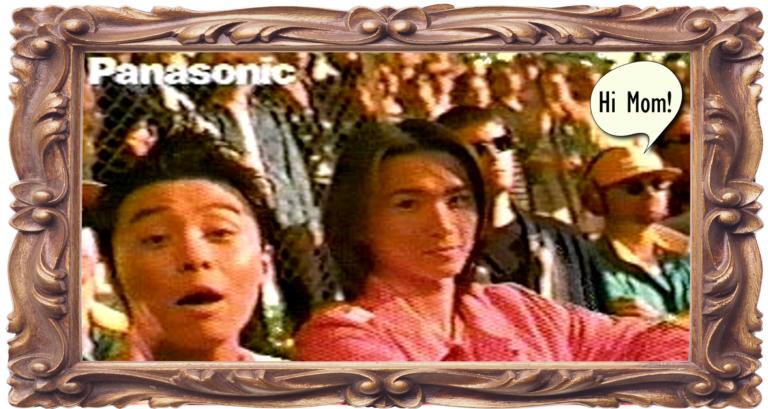 Digicam TVCM: Pit crew member on a race circuit scenario starring a Japan pop duo called "K.K.". Shot and aired in Japan in late 1990's.....
...shot while visiting the Lake Carmel NY homeland a few Falls back...which by the way, was also selected and used for SST newsletter coverpage, one of my former employers in Tokyo