Great-Grandma's house 2000

(9/2000) Mommy & daddy made our first trip as a family to visit my greatgrandma who lives in Takahata Village, Yamagata Prefecture. The 2 hour bullet rain ride north was so much fun. I enjoyed just hanging out, staring out at the passing scenery, rice fields and mountains mostly while all the ladies who sat around oogled and googled over me...that's getting old already but daddy likes it when the young ones come over and play with me. I don't know why he's always smiling when they're around...
Here I am with mommy in the shinkansen "bullet train" (above). This is us in the back seat of the car (Mitsubishi Cube, mommy like it because its easy to get in/out while holding me). Daddy enjoyed driving around Yamagata for the 3 days we were there... no traffic, wide streets, fresh air, no cops! I always sat with mommy in the back. (top right)

With my Grandma at Hikawa Jinja (shrine) next to where I lived when I was 30 days old (above). Daddy shot this right before leaving to meet my greatgrandma (my grandma's mom) for the 1st time. All my grandmas are so nice and good to me...I like that!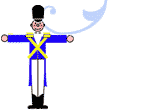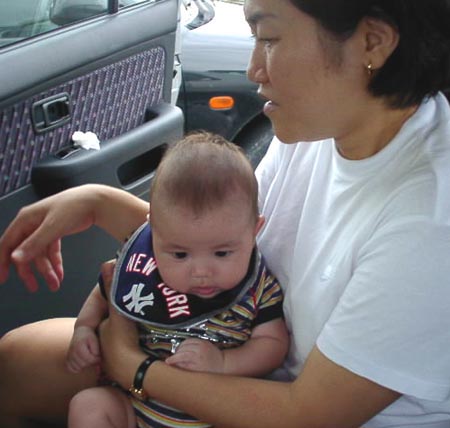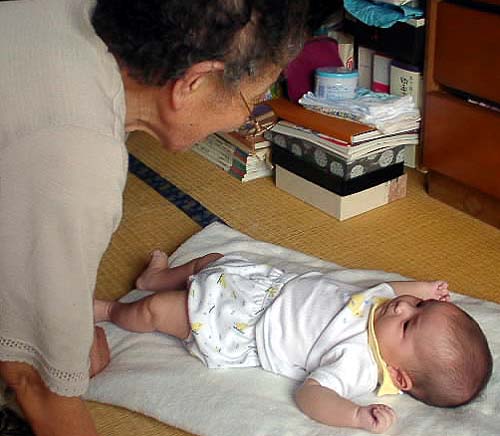 In Takahata Village there are many shrines. Right next to greatgrandma's house are these 2 shrines, one for cats and another for dogs. What a place for such a shrine!
A deep, thick, serene & moist pine forest with long & old stone stairs leading up to the "torii".